Shining Like the Sun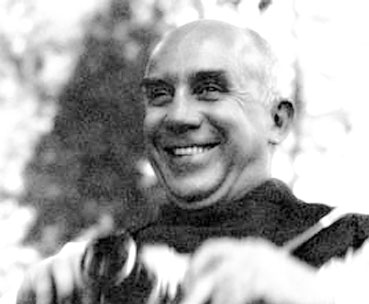 A Celebration of the 50th Anniversary of Thomas Merton's Louisville Epiphany

"I suddenly saw the secret beauty of their hearts, The depths of their hearts where neither sin nor desire Nor self-knowledge can reach, the core of their reality, The person that each one is in God¹s eyes. If only they could all see themselves as they really are.If only we could see each other that way all the time. There would be no more war, no more hatred, no more cruelty, No more greed..."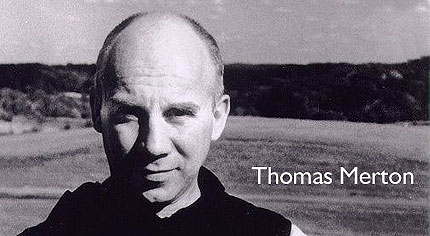 On March 18, 1958, Thomas Merton stood at the corner of Fourth and Walnut Street (now Muhammad Ali Boulevard) in Louisville and upon looking at the people there, had a revelation and new vision for humanity:
This March 18th come celebrate the 50th Anniversary of Thomas Merton's Louisville Epiphany at the Muhammad Ali Center One Muhammad Ali Plaza, 144 N. Sixth Street, Louisville. Doors open at 8:30 PM. Admission is Free and Open to the Public but Seating is limited so make reservations. Please RSVP to (502) 992-5329. Click Here for complete Event details..
Also of Note While at the Muhammad Ali Center be sure to visit "A Hidden Wholeness: The Zen Photography of Thomas Merton" an exhibition of 35 photographs by Thomas Merton from the Collections of the Thomas Merton Center at Bellarmine University.which is the repository of Merton's manuscripts, letters, journals, tapes, drawings, photographs, and memorabilia.This Exhibit is Free and Open to the Public and runs
from March 18th thru June 15th, 2008.

---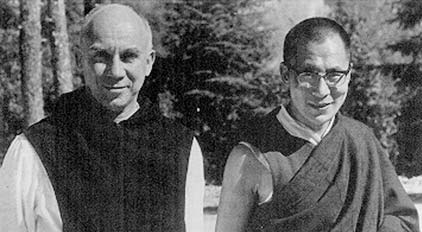 Thomas Merton (1915-1968) was a writer and Trappist monk at Our Lady of Gethsemani Abbey in Kentucky. His writings include such classics as The Seven Storey Mountain, New Seeds of Contemplation, and Zen and the Birds of Appetite. Merton is the author of more than seventy books that include poetry, personal journals, collections of letters, social criticism and writings on peace, justice and ecumenism in which he engaged in dialogues with His Holiness the Dalai Lama, Thich Nhat Hanh and D.T. Suzuki. Click Here To Learn More about Thomas Merton.